Welcome to the
Sparkle N Sprinkle
Ghosts & Goblins
Fall Frolic
you're in the right place!!!
If not, you may want to start back at the beginning so that you
Did I mention prizes??? Five Fabulous Prizes will be awarded.
To win one, all you have to do is leave a comment on each and
every blog during the hop. Three of those prizes are on an
individual blog - so miss that and miss out on a prize opportunity.
One of the things I miss living in Arizona are the beautiful fall
colors of the east coast. I grew up in Maine and lived in New York
for many years and saw so much fabulous fall foliage. Florida had a bit as
does Arizona, but I travel back from time to time to get my "fall fix".
Halloween has always been one of my favorite holidays too.
I love seeing all the children dress up in their costumes.
At any rate, I decided that I would do a Halloween card for my post.
I admit that I got a little carried away by my project this time, so there's only one.
I started with a normal card and the mojo just wasn't there.
Then I decided on an easel card,but decided that I had done that already
for a previous hop. What's a girl to do!
I really liked my easel card idea - I saw a card that someone had done recently
(don't ask me where I saw it LOL) combining an easel card and a gate fold card.
GENIOUS!!!
So, without further ado, here's my take on the easel card/gate fold combo
with many thanks to whomever it was that I got the idea from.
Here's the front of the card with it's "belly band" keeping it closed.
The cardstock was from the Recollections Midnight Magic Pack.
The belly band was just a strip of cardstock, embellished with a soft wide grosgrain ribbon attached with a black and rhinestone buckle
with a black pearl on top.
Here's a close-up of the glitters! Don't they just make you drool???
AND - when they're rubbed into the tape - they don't come off!!!!!!!!!!!!!!!!!!
So - that was cute, but not enough!!!
Spooky Sally is actually on an easel card that opens up!
Got my greeting and
a space to write a little something
and NOW it's done.
Here's a little close-up of the greeting and those little spider stickers I found.
Hope you had a ghoulish time checking out these techniques
and my combo card.
Enjoy the rest of the hop!!!
something fabulous for you!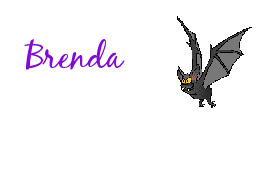 ">